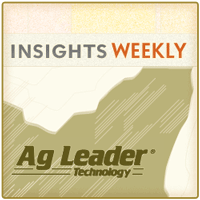 Ag Leader has been selling into the international market for 18 years and currently has distribution in over 30 countries. Offices are growing and now span the globe with people on the ground in the Netherlands, Europe, Australia and Brazil, and the company hopes to continue to grow those operations to better serve international customers.
David King, Ag Leader marketing international business manager, says, "We see a lot of growth opportunities in different parts of the world and we are serious about our international presence."
Listen to Chuck's interview with David here: [wpaudio url="http://zimmcomm.biz/agleader/ag-leader-7-12-king.mp3″ text="Interview with David King"]
The international market for precision agriculture is complex with different farming practices and equipment for each country and region of the world. It can be a challenge to adapt U.S. products to meet the needs of the farmers in different parts of the world. And as many countries face the challenge of producing enough food for its growing population (including the United States), precision farming and its benefits will continue to play an important role in farming operations.
Here is a picture of the European staff in front of the office in The Netherlands. (L to R) Gerrit Emmens, Sybren Rispens, Paul Rose and Hans Stiekema
For more international perspectives, follow the team on the Ag Leader blog.
Become a fan of Ag Leader on Facebook today, and get the latest precision ag videos on the YouTube channel. For more information about Ag Leader products and services, or to visit the blog site, go to www.agleader.com.