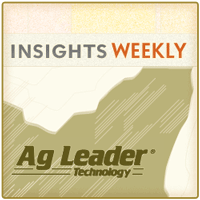 You've heard the old saying, "Jack of all trades, master of none", right? Over the years, employees have had to know enough about every product just to be dangerous. But with all the advancements in precision agriculture and the ways in which modern farming practices have changed, employees have in fact become experts on one product. They've become "specialized teams".
And that's why Ag Leader's technical support department has grown exponentially since 2004 when Kelly Kopsa, Ag Leader Technical Support department manager, came on board.
"We have the ability to speak to the product testers and the folks in product development," says Kopsa. "This helps us communicate up and down the product supply chain, and helps us find answers to any problems we might encounter."
Listen to Chuck's interview with Kelly here: [wpaudio url="http://zimmcomm.biz/agleader/ag-leader-7-12-kopsa.mp3″ text="Interview with Kelly Kopsa"]
He also says that even during the busy season, customers can talk to a real, live person if they call tech support for assistance. Both dealers AND farmers can call direct, which makes Ag Leader unique. It's a commitment and a tradition and as product lines grow, tech support is growing right along with it.
Become a fan of Ag Leader on Facebook today, and get the latest precision ag videos on the YouTube channel. For more information about Ag Leader products and services, or to visit the blog site, go to www.agleader.com.