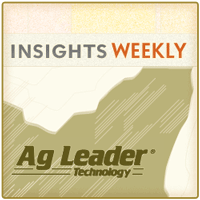 The adoption rate of precision agriculture in Europe has been modest to date. Higher prices for grain and farm inputs have triggered an increasing interest in precision ag and its wider adoption. And while most precision ag has been focused on classic uses such as yield monitors, the interest in GPS guidance is growing. For example, in 2006, about 9 percent of German farmers interviewed at a farm show used GPS guidance (Reichhardt & Jurgens, 2008); and in 2007, about 6 percent of Ditch farms used GPS auto-guidance (Werner, 2008).
Nitrogen surplus is an issue all across Europe and increasing the efficiency of nitrogen use and other farm inputs is a necessity and a major driving force for precision ag. But, precision ag looks to become an important component of successful European agriculture, rather than something new to farmers.
Hans Stiekema, Ag Leader Regional Manager – EMEA (Europe, Middle East, Africa), talks about European market expansion.
Listen to Chuck's interview with Hans here: [wpaudio url="http://zimmcomm.biz/farm-progress/fps-12-stiekema.mp3″ text="Interview with Hans Stiekema"]
2012 Farm Progress Show Photo Album
Become a fan of Ag Leader on Facebook today, and get the latest precision ag videos on the YouTube channel. For more information about Ag Leader products and services, or to visit the blog site, go to www.agleader.com.