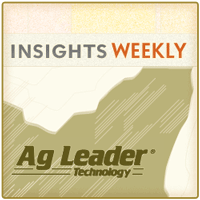 When you set out to buy a new product there are many different ways to gather information and even product reviews. You can ask your neighbor, "Google it" and turn to industry magazines and newsletters. You can even try to call one of those automated phone systems, press "0" and try to speak with a real person.
But what's better than walking into your local ag retail store and speaking with an educated, trained Ag Leader dealer about the latest in precision ag products? That's right, Ag Leader has a dedicated, professional network of dealers who can help you decide which product offering is right for your individual needs, and keep you up-to-date on the latest software and upgrades.
Kevin Klemmensen, Ag Leader dealer with L&D Ag Service in Minnesota, recently attended a dealer training at the Ag Leader Academy and recounts his experience and what it means to his business.
Listen to Chuck's interview with Kevin here: [wpaudio url="http://zimmcomm.biz/agleader/ag-leader-7-12-klemmensen.mp3″ text="Interview with Kevin Klemmensen"]
So before you exhaust countless hours searching the web trying to find which product fits the bill for your farm, visit with your Ag Leader dealer.
Become a fan of Ag Leader on Facebook today, and get the latest precision ag videos on the YouTube channel. For more information about Ag Leader products and services, or to visit the blog site, go to www.agleader.com.