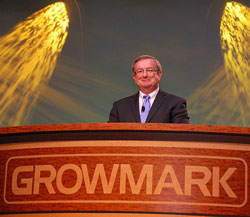 GROWMARK has two reasons to celebrate this year – the International Year of the Cooperative and GROWMARK's 85th anniversary.
"The cooperative obviously has evolved a lot over those 85 years," says Dan Kelley, Illinois farmer and president of the GROWMARK Board of Directors. "Energy is still a main part of GROWMARK's product distribution. Nearly half of our sales continue to be in the energy area, but we've also branched out into agronomy products, and we also handle primarily corn and soybeans through our grain division."
The history of GROWMARK is charted from the time its predecessor Illinois Farm Supply was incorporated as a cooperative in 1927 and you can follow that history through the years in the "Our History" section of the GROWMARK website. Dan says they will be celebrating the 85th anniversary at the cooperative's annual meeting in August. "We are focusing a lot of our promotion around the annual meeting toward the 85 year history of GROWMARK," he said.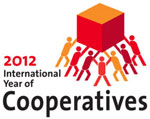 Dan says they are pleased that the United Nations coincidentally chose this year as the International Year of the Cooperative. "We have adopted the logo of the International Year of the Cooperative logo," he said, noting that the design illustrates the principle of cooperatives, showing how individuals working together can do what no one can do by themselves.
Listen to my interview with Dan Kelley here. [wpaudio url="http://zimmcomm.biz/growmark/gmk-kelley.mp3″ text="GROWMARK President Dan Kelley"]