Our latest ZimmPoll asked the question, "Does Your Business Have an Interest in Pinterest?"
Our poll results: Thirty-one percent said Yes, part of our marketing plan or just figuring it out; thirty-one percent said No, no application for us; and thirty-eight percent knew nothing about Pinterest.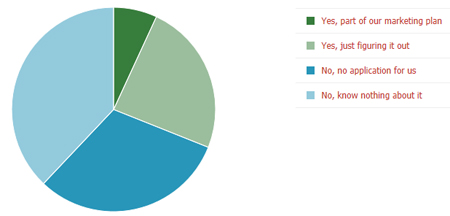 Our new ZimmPoll is now live and asks the question, "Will you buy E15 for your MY2001 or later car if it's offered?" The EPA has given its approval for the first retailers to sell 15% ethanol blended fuel. E15 is a legal fuel for sale to cars, pickups and SUVs made since 2001. Here's some more background on E15. Sales could start this week in Iowa, Illinois and/or Kansas. What do you think?
ZimmPoll is sponsored by Rhea+Kaiser, a full-service advertising/public relations agency.