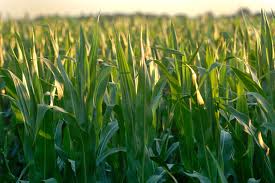 As the economics of corn drive more farmers to move toward corn-on-corn production, they are often faced with additional challenges not typically encountered in a traditional corn-soybean rotation. In order to maximize the potential for high yields in corn-on-corn, farmers need to focus on several agronomic factors.
This summer in heavy corn rootworm pressure areas Monsanto plans to host a number of corn-on-corn clinics focusing on some of the agronomic factors associated with corn-on-corn production. Agronomic factors that need to be considered in corn-on-corn production include, but are not limited to, residue management, seedbed preparation, soil fertility, weed control, disease pressure and insect pressure.
Because every field is unique, growers are encouraged to carefully evaluate the emergence scores, disease tolerance and insect protection component of each corn hybrid when making selections for corn-on-corn acres.
Hybrids incorporating Bt proteins for insect protection and traits to provide herbicide tolerance have been shown to help alleviate the stresses that the environment places on corn-on-corn production. Healthier plants can withstand greater environmental stress, which typically results in higher yields.
Insect control is particularly key, and a critical pest in corn-on-corn production is corn rootworm. And, Scouting is an integral part of insect management.