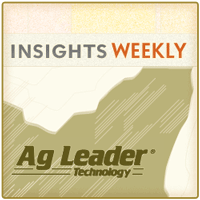 Ag Leader will soon be releasing SMS Basic/Advanced v12.0 and SMS Mobile v6.0. Here are a few of the items that will be included in this upcoming release.
Among the updates in SMS Basic/Advanced Version 12.0, updated tools allow growers to work with the latest file formats on the market from the following precision farming companies: Ag Leader, CNH, John Deere, Precision Planting, RDS and Trimble.
Ag Leader has also added a tool that allows for the exporting of information to a grower's crop insurance provider. This includes information like dates planted, crop planted and acres planted. If growers would like to use the information collected by precision farming displays to help report to a crop insurance agent, contact Ag Leader's software support team for this free tool unlock after updating to SMS Basic/Advanced v12.0.
Luke James, Ag Leader software sales specialist, says being able to provide specific crop and field information to insurance agents is on the minds of many growers this year.
[wpaudio url="http://precision.agwired.com/wp-content/uploads/sites/3/2012/04/LukeV12.mp3″ text="Listen to James explain"]
Another function that's helpful to insurance agents is the "Summary Report" from SMS. Growers can generate this type report by going to File – New – General Report in SMS Basic/Advanced.
As always, if growers have any questions after updating to SMS v12.0, contact Ag Leader's software support team.
Become a fan of Ag Leader on Facebook today, and get the latest precision ag videos on the YouTube channel. For more information about Ag Leader products and services, or to visit the blog site, go to www.agleader.com.