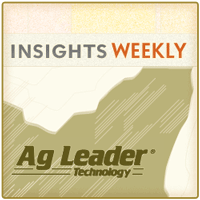 According to Isaac Bowers, Ag Leader Software Support and Training Supervisor, common questions during the winter months are, "Where can I go to find soil survey data?" and, "What do I need to do to bring that data into SMS?" In the past, growers had to know which websites had that data, wait to download a county's worth of information to their local hard drive, and then had to assign each column of data they wanted to import that data.
"As part of Ag Leader's continued effort to simplify tasks in SMS, we have added a simple wizard in SMS Basic/Advanced Version 11.5 that allows you to download soil survey data," says Bowers. "SMS can download many attributes such as soil type, soil description, erodibility class, drainage class, up to six horizons of soil information, and many more."
To access the new wizard in SMS, go to File – Download Soil Survey Data from Internet. Learn more from this video.

After downloading the soil survey information, growers can analyze data using queries, or the Comparison Analysis if they're using SMS Advanced, and use the results to assist in making better management decisions to make sure they are getting as much out of their field as possible. For example, compare yield values to the different soil types in the field to determine which soil types are the more productive, and then use that information when creating planting and seeding prescriptions.
**Note – This ability is currently only available for U.S. customers. Customers outside of the U.S. can import shapefiles for soil survey data by going to File – Read Files.
**Note – The ability to download this information requires an active internet connection.
Become a fan of Ag Leader on Facebook today, and get the latest precision ag videos on the YouTube channel. For more information about Ag Leader products and services, or to visit the blog site, go to www.agleader.com.