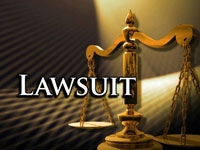 A coalition of environmental groups has filed lawsuits in New York and Louisiana to require the Environmental Protection Agency (EPA) under the Clean Water Act to address nitrogen and phosphorous runoff in the Mississippi River basin.
The lawsuits allege that nitrogen and phosphorous fertilizer run-off from farm fields adversely affects water quality in the Mississippi River basin and creates a "dead zone" in the Gulf of Mexico.
According to the environmental legal firm of Faegre Baker Daniels, the implications of the lawsuits are significant for the agriculture industry and farmers, noting that the cost of complying with the nitrogen and phosphorous standards sought by environmental groups could be as high as $600 million per year nationwide.
Industry groups are considering intervening in the actions. Industry intervention in the Gulf Restoration Network case appears particularly likely because that action addresses the question whether EPA acted reasonably in rejecting a nationwide nitrogen and phosphorous standard in favor of EPA's existing cooperative, state-by-state approach to nutrient management.