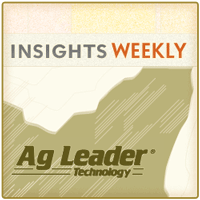 Ag Leader Technology is proud to announce the release of SMS Basic/Advanced Version 11.6. To update your SMS Basic/Advanced Software, please follow these steps:
• Open the SMS Software
• Create a Backup by clicking on the Services menu and selecting Backup/Restore Project(s)
Ag Leader strongly recommends that you create a backup of SMS before starting the update. This will ensure that if the upgrade process fails you can restore your system back to the point before you installed the update.
• If you are a SMS Advanced user, you will need to verify that all projects are checked-in. To verify this, go to the File menu and select Projects.
• Click on the Help menu and select Check for Updates
The Check for Updates tool will check for and download the most recent version of the SMS Software. This step requires an active internet connection.
• Continue by clicking Next through the wizard that appears
If registered online, the SMS Software will automatically be unlocked after installing the updated version.
For new version details and features see the Maintenance Release Letter for SMS Basic/Advanced Version 11.6.
To download the full Release Notes for SMS Basic/Advanced, click here.
If you have any questions about the update process please contact Technical Support at (515)232-5363 or by email at SMSsupport@agleader.com.
Become a fan of Ag Leader on Facebook today, and get the latest precision ag videos on the YouTube channel. For more information about Ag Leader products and services, or to visit the blog site, go to www.agleader.com.