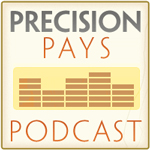 In this Precision.AgWired.com Podcast we are going to visit the Iowa Power Farming Show, held January 31 through February 2 in Des Moines.
The 57th annual show, which is owned and managed by the Iowa-Nebraska Equipment Dealers Association, was the biggest ever and the event can now claim to be the second largest indoor farm show in the United States.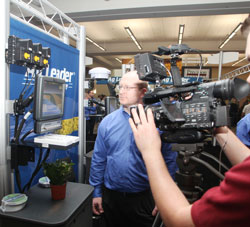 While the big equipment displays take up much of the floor space, technology is really front and center and Ag Leader Technology is one of the sponsors of the show. Iowa farm broadcast legend Ken Root took in some of the Ag Leader technology on display and shared those interviews with us – one with Chad Vick on the OptRx sensor and one with Mark Anderson talking about Integra with advanced seed monitoring.
Listen to or download the Precision.AgWired.com Podcast: [wpaudio url="http://zimmcomm.biz/precision/precision-podcast-ipfs-12.mp3″ text="Precision.AgWired.com Podcast from Iowa Power Farming"]
More photos of Ag Leader Technology at the Iowa Power Farming Show.
You can subscribe to the Precision.AgWired.com Podcast here.