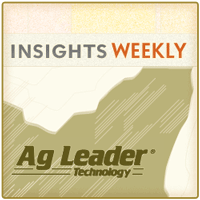 Are you interested in getting the latest information about precision ag equipment? If so, here are a few stops you might want to schedule this winter in order to talk with Ag Leader experts:
• Iowa Power Farming Show – Des Moines, IA; Jan. 31-Feb. 2
• Cotton & Rice Conference –Tunica, MS; Jan. 31-Feb. 1
• Southern Farm Show – Raleigh, NC; Feb. 1-3
• Spokane Ag Expo – Spokane, WA; Feb. 7-9
• World Ag Expo – Tulare, CA; Feb. 14-16
• National Farm Machinery Show – Louisville, KY; Feb. 15-18
• Precision Ag 2.0 – Calgary AB; Feb. 22-23
• New York Farm Show – Syracuse, NY; Feb. 23-25
• Western Farm Show – Kansas City, KS; Feb. 24-26
• Hawkeye Farm Show – Cedar Falls, IA; Feb. 28-March 1
• Triumph of Ag Expo – Omaha, NE; Feb. 29-March 1
If you're on the road next month and have time to visit one of these locations, be sure to find Ag Leader's staff of experts who will be on hand to talk about the latest in precision technology equipment, enhancements, future products, and much more.
Become a fan of Ag Leader on Facebook today, and get the latest precision ag videos on the YouTube channel. For more information about Ag Leader products and services, or to visit the blog site, go to www.agleader.com.
See you at the show!
Coverage of the Iowa Power Farming Show sponsored by AgLeader