The latest in precision farming technology and techniques are always part of the annual Commodity Classic and this year is no exception.
In addition to the huge trade show featuring the latest equipment and gadgets, there will also be a number of break out sessions dedicated to the latest in precision agriculture, including a panel discussion sponsored by the Precision Ag Institute.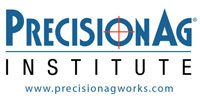 Three growers will share their precision agriculture success stories in a presentation, "PrecisionAg: Know More; Grow More," on March 3 at Commodity Classic. The growers are Lon Bohn of Gibbon, NE; Don Glenn of Hillsboro, AL and Kevin Stoy from Ashley, IN. See this article from PrecisionAg Works for a preview.
The annual meeting of corn, soybean, wheat and sorghum producers will be held March 1-3 at the Opryland Hotel in Nashville. Convention details and registration information are available at commodityclassic.com.