In our latest ZimmPoll we asked the question, "What do you think of the LightSquared broadband internet proposal?" This controversial issue has pitted GPS services and hardware manufacturers against those who want better broadband internet service in their area and agriculture is only one of the industries that could be impacted. Interestingly, our poll results were mostly against the proposal until one afternoon when almost all of the "positive" results were posted. That suggests that there was a concerted effort to impact the results. So here they are. We had 73% say that the proposal would be Good for ag/rural America and 23% say it would be Bad for ag/rural America. What do you think about that?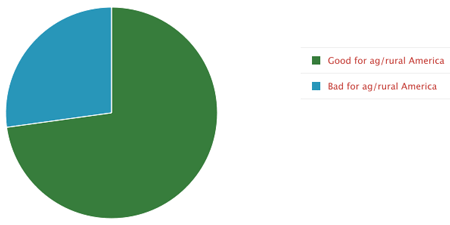 Our new ZimmPoll is now live. We're asking the question, "Do you think there's currently an "Ag Bubble"?" Let us know what you think.
ZimmPoll is sponsored by Rhea+Kaiser, a full-service advertising/public relations agency.