It looks like beef wins in our latest ZimmPoll. We asked the question, "What is your Christmas/Holiday dinner entree?" Beef got 34% of the vote followed by Pork – Ham/Other cut at 27%, then Turkey at 24%, then Lobster and Wild game each got 7% and Fish at 1%. I guess you normally only have one at a time but I like them all!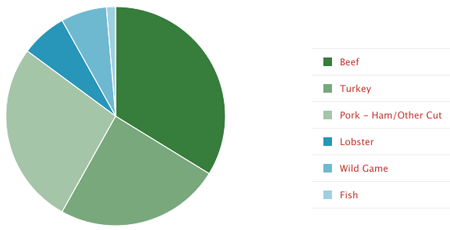 Our new ZimmPoll is now live. We're asking the question, "What do you think is biggest ag story of 2011?" There were a lot of big ag stories so we had to pick a few that stood out for us. Let us know what you think.
ZimmPoll is sponsored by Rhea+Kaiser, a full-service advertising/public relations agency.