Gadgets – 28%, are tops on the Christmas gift list according to our lates ZimmPoll, followed closely by Paying Bills – 25%. Those choices were followed by Clothes, 19%; Other, 14%; Farm Equipment, 9% and Tools, 5%. I find it very interesting that no one chose Food! Wow. Food makes a great gift don't you think? Maybe we're all so well fed that our focus has turned to other things? What do you think?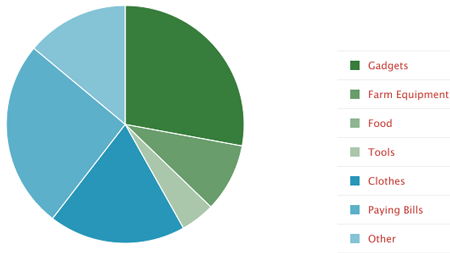 Our new ZimmPoll is now live. We're asking the question, "Is Ethanol production good for ALL of Agriculture?" There's a huge amount of on-going rhetoric about this subject and it seems to be a very divisive issue within the ag community. Let's put it this way, the most heated arguments/debates I've heard or participated in this year were on this subject! What do you think?
ZimmPoll is sponsored by Rhea+Kaiser, a full-service advertising/public relations agency.