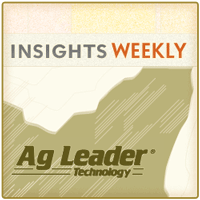 Are you interested in getting the latest information about precision ag equipment? If so, here are a few stops you might want to schedule this winter in order to talk with Ag Leader experts:
• Amarillo Farm & Ranch Show – Amarillo, Texas
The 27th Annual Amarillo Farm and Ranch Show will take place Nov. 29 – Dec. 1 at the Amarillo Civic Center in Amarillo, Texas. The event encompasses every aspect of farming and ranching, and is a one-stop show for attendees to interact with manufacturers, obtain necessary CEU credits and network with other producers in the region.
• Greater Peoria Farm Show – Peoria, Illinois
The 30th Annual Greater Peoria Farm Show will be open Nov. 29, 30, & Dec. 1, 2011 at the Peoria Civic Center.
• Farm Forum Event – Saskatoon, Saskatchewan
The Farm Forum Event takes place Nov. 29 – Dec. 1. The goal is to send every participant home armed with new ideas and knowledge that will help them make wise decisions, achieve greater profitability, and reach their lifestyle goals too.
• Ag Retailers Association – Boca Raton, Florida
The Ag Retailers Association Annual Meeting takes place Nov. 29 – Dec. 1. The 2011 ARA Conference & Expo, Growing a Sustainable Business, examines the major pillars of sustainability— social, economic and environmental—from three unique perspectives including your customers, consumers and the Government.
• Nebraska Power Farming Show – Lincoln, Nebraska
The Nebraska Power Farming Show happens Dec. 6-8. The show is the largest indoor farm show west of the Missouri River and fourth largest in the country.
If you're on the road this winter and have time to visit one of these locations, be sure to find Ag Leader's staff of experts who will be on hand to talk about the latest in precision technology equipment, enhancements, future products, and much more.
Become a fan of Ag Leader on Facebook today, and get the latest precision ag videos on the YouTube channel. For more information about Ag Leader products and services, or to visit the blog site, go to www.agleader.com.
See you at the show!