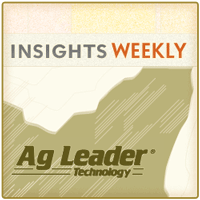 Ag Leader Technology, Inc., is excited to introduce the latest innovation in precision farming – the new VERSA™ display. It features a large full-color 8.4-inch touchscreen and multiple language options. The new VERSA is a versatile precision farming tool for farmers and growers who want year-round operation control, as well as integrated guidance and steering. Monitoring and application control is also included in the VERSA package.
Click here to watch the tutorial video.
"The VERSA display was designed to be flexible enough to meet the unique needs of different operations," says Matt Leinen, Product Manager. "The VERSA display's ability to perform guidance and automated steering control makes it a smart investment for those looking for the versatility of a full-featured precision/guidance system. It's also a great investment for experienced precision farming operators who need displays for additional vehicles or just want an easy-to-use input cost-saving solution."
The key features of the VERSA display include compatibility with ISO 11783 (ISOBUS) Virtual Terminal Standard, built-in manual guidance, full-screen mapping, planter and application control, yield monitoring, real-time data logging and automated steering.
"As part of the full-screen mapping package, the VERSA display provides multiple map views allowing the operator to determine the level of detail needed to monitor applications. Implement-specific tabs can be minimized to view more mapping information, if desired," Matt Leinen added.
The display also features four video camera inputs, providing operators a better view of equipment operation and safety. And like many other Ag Leader products, the VERSA display can be easily moved from vehicle to vehicle.
Become a fan of Ag Leader on Facebook today, and get the latest precision ag videos on the YouTube channel. For more information about Ag Leader products and services, or to visit the blog site, go to www.agleader.com.