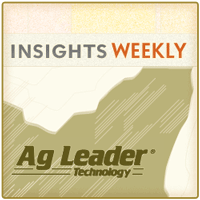 It's that time of year again and growers are beginning to pull combines out of the shed to begin preparing for harvest. Making sure your yield monitor is ready should be a step in this important process as yield data is essential to precision agriculture; the data can be used to create variable rate prescriptions, identify spots where tiling may be beneficial, or to make management decisions for the next growing season. Remember, you are not just harvesting your crops anymore – you are also harvesting data.
Mark Irvin, Ag Leader technical support representative, says that checking the physical components of the yield monitor is an important step in preparing for this year's harvest season. Listen more here.
He also says preseason calibrations play an important role in pre-harvest readiness.
Irvin says completing these checklist items will save growers time and money. He also notes that the harvested data is a valuable resource for growers.
Get more about harvest hardware preparation procedures from Irvin here:
Part 1
Part 2
And remember, if you have any questions, visit AgLeader.com or reach out to Ag Leader's technical support team at 515-232-5363. We wish you a safe and prosperous 2011 harvest!
Become a fan of Ag Leader on Facebook today, and get the latest precision ag videos on the YouTube channel. For more information about Ag Leader products and services, or to visit the blog site, go to AgLeader.com.