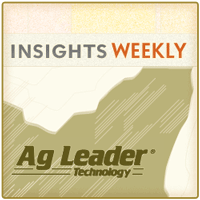 To round out our series of addressing some of the common concerns and obstacles growers face when it comes to adopting precision ag technology, we come to a close with:
Obstacle #4: A Comparison
Sometimes it helps to have a side-by-side comparison of precision ag equipment. We know that you need to run the numbers, see what the benefits are, and get a feel for what the expected payback will be.
So today we're talking with Todd Peterson, owner of Peterson Ag Service and Ag Leader dealer from Remington, Ind., about how he approaches the subject of comparing equipment when a new or existing customer comes to him. Peterson says Ag Leader equipment is color-blind, meaning it works with most brands of equipment you might have.
When it comes to making a decision, Peterson says more and more growers want to put numbers on paper so they can see the difference.
And what's the most important take-away from all of this? Peterson says talking to your local dealer is a must.
As our series of posts about precision ag adoption obstacles comes to a close, we once again encourage you to visit with a trusted Ag Leader dealer about how this technology can help take you and your farming operation to the next level.
Become a fan of Ag Leader on Facebook today, and get the latest precision ag videos on the YouTube channel. For more information about Ag Leader products and services, or to visit the blog site, go to www.agleader.com.