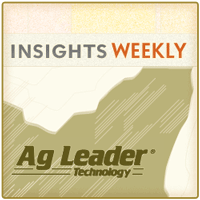 Ag Leader recognizes that there are many obstacles farmers face when it comes to choosing precision ag equipment. Last week, we talked with a dealer in Oregon about the cost involved with adopting the new technology, and this week:
Obstacle #2: Is Precision Ag User-Friendly?
Do you feel like there's a steep learning curve in using precision agriculture or that precision ag equipment and software are not "user-friendly"? Or, is it overwhelming to think of how to manipulate the data for your own use?
We caught up with Matt Helmke, precision ag specialist at Miller Sales, an Ag Leader Blue Delta Dealer in Clatonia, Neb. Matt tells us how he addresses this concern with customers on a daily basis.
Matt says Miller Sales is a company made up of farmers themselves. They're available on their cell phones, day or night, to answer customer's questions or troubleshoot. Having that in-field operating experience helps ease the farmers' nervousness about new precision ag tools.
Matt also says their goal as a Blue Delta Dealer is to take growers to the next level in precision agriculture.
And, Matt says it's just like riding a bike. Not in those specific words, but he encourages farmers to use the equipment on a regular basis to stay in good practice. Get the bugs worked out, get the jitters out, and get on to higher productivity, increased yields and less operator wear.
Become a fan of Ag Leader on Facebook today, and get the latest precision ag videos on the YouTube channel. For more information about Ag Leader products and services, or to visit the blog site, go to www.agleader.com.