The majority of you who responded to our latest ZimmPoll think USDA's acreage predictions are way off. We asked the question, "How accurate do you believe the USDA acreage predictions are?" 55% said Way Off while 41% said Close and 4% said Spot On. So there you have it. Take 'em with a grain of salt. Hey, they're a prediction after all. Does anyone know what the future looks like?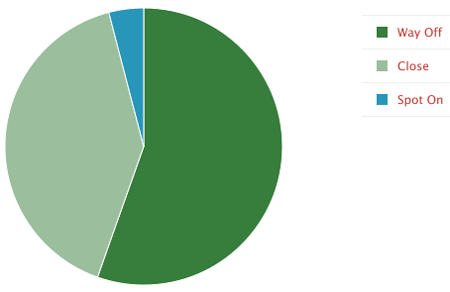 Our new ZimmPoll is now live. We're asking the question, "Are you worried about how government regulations will hurt your business?" This is a big topic in Washington, DC right now and applies to all businesses. Please chime in and let the world know what you think. Thanks.
ZimmPoll is sponsored by Rhea+Kaiser, a full-service advertising/public relations agency.