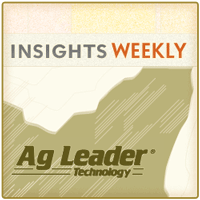 Think of the televisions you own – do any of them take up more space (width) than a foot or have you upgraded to a complete line of flat screens? Now think about your newest vehicle – does it run on gasoline with ethanol? And before you purchased either of those items, did you ask around, read online consumer reviews, or even ask for your neighbor's opinion?
Ask yourself the same questions about your precision ag equipment – is it time to upgrade and update? And, have you researched what's new and what can possibly help you save more time and money?
If you're in the market to upgrade your existing equipment, Ag Leader is here to help. For example, if you upgrade your InSight™/Autopilot™ or AutoFarm® A5 system to the industry leading INTEGRA™/ParaDyme® system, you can receive up to $8,000 in discounts including a free RTK unlock. Additional unlocks previously purchased for your InSight display will also be included on your INTEGRA display!
If you find yourself asking questions about whether or not to upgrade to the next level of precision ag, consider Ag Leader and give them a call today. They'll help you gather the facts and give you options that best fit your operation and your needs.
Become a fan of Ag Leader on Facebook today, and get the latest precision ag videos on the YouTube channel. For more information about Ag Leader products and services, or to visit the blog site, go to www.agleader.com.