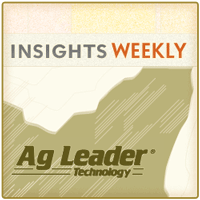 Would you like to learn more about the crop data you've collected? Are you interested in creating variable rate prescriptions? Beginning July 7, Ag Leader will be offering a variety of SMS Software training sessions to help you answer these questions and more. (Registration cost varies per session and computer use.)
Click here to view the summer schedule and sign up for the training session of your choice. Dates fill up fast — get your spot reserved today!
Online SMS Trainings
Jessica Ahrens, Ag Leader software training and materials specialist, tells us more about what type of grower can potentially benefit from SMS Software training.
Listen to more from Ahrens about the benefits to attending the training.
Ahrens also says online training is available for growers with busy summer schedules.
Growers who are new to the desktop software or maybe wanting a quick refresher course are encouraged to join one of the free introductory trainings on the SMS Desktop Software on the first Tuesday of every month.
To find out more about the online trainings, other training opportunities or see our additional training resources, visit sms.agleader.com.
Become a fan of Ag Leader on Facebook today, and get the latest precision ag videos on the YouTube channel. For more information about Ag Leader products and services, or to visit the blog site, go to www.agleader.com.