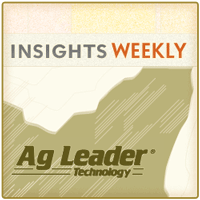 The flood waters are coming, and for now, all farmers can do is play the waiting game to see just how bad it's going to be. From Montana to Missouri, farmers, ag businesses and communities are all buckling down, hoping for the best but preparing for the worse.
Here's a quick backgrounder if you didn't catch WHY this is all happening: With the plains snow, extraordinary rainfall, and additional mountain snowpack accumulation to record levels in May and a delayed melt, these factors created somewhat of a perfect storm.
This scenario necessitated the need for water high releases. These releases will need to be maintained until the reservoirs are back down to a manageable level.
USDA has issued a statement telling consumers how to prepare for a flooding emergency and what to do after flooding.
But for farmers in the Midwest, there's no one-size-fits-all solution when it comes to crop insurance and flooding. Precision ag equipment, record-keeping and data management capabilities are going to be imperative for crop insurance claims to verify acres planted (possibly dating back three years). And, farmers should also take dated photographs of their farms and planted crops.
Michael Sandfort, farmer and custom sprayer in southeast Nebraska, explains, "We utilize precision ag — mapping and data storage on our planters and sprayers — which helps us keep track of acres planted. It's just reassurance and peace of mind that we have the exact data we need, when and if it's needed."
And how's he preparing for the flooding? He's already taken a motor out of a pivot on his fields near Hamburg, Iowa.
"We're keeping an eye on things. We have our main office and shop near the Little Nemaha River bank, and if Syracuse gets heavy rains, the potential for flooding increases. For now, we've moved chemicals and bin parts to another building on-site, but if flooding occurs, we'll have to transfer equipment and tools to higher ground. We're ahead of schedule on spraying, but as far as the flood? We wait."
For more information about Ag Leader products and services, or to visit the blog site, go to www.agleader.com. Become a fan of Ag Leader on Facebook, and get the latest precision ag videos on the YouTube channel.