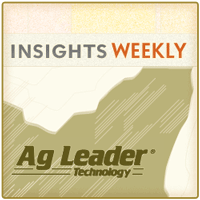 Ag Leader is excited to provide their dealer network more summer training sessions than ever at the Ag Leader Academy in 2011! Ag Leader Academy will be offering 62 opportunities to attend 11 different courses, beginning June 2 and ending August 12.
Rick Hoeing, Precision Ag Specialist for Jacobi Sales in Seymour, Ind., says these trainings are invaluable for his business, and for his customers.
"Dealer training is essential to building product knowledge in this fast-paced industry. Just a few years ago, we talked about next year's products and upgrades. Now we are dealing with seasonal, and in some cases, quarterly changes. Dealer training is essential to maintain a good, current working knowledge of the product lineup."
So what does that mean to you, the customer? It means you have the most dedicated, educated, professional network of Ag Leader dealers who can help you decide which product offering is right for your individual needs, and keep you up-to-date on the latest software and upgrades.
"This is truly a state of the art training facility put together by Ag Leader to demonstrate their commitment to dealer and customer support," concludes Hoeing.
Click here for complete course descriptions to see what dealers are adding to their precision ag portfolio, and possibly yours, for the coming year. And, many dealers extend what they learn by hosting local training sessions, with coursework that mirrors what they learn at Ag Leader Academy. You should contact your local dealer to find out if training will be available in your area.
Learn more here about Ag Leader's Blue Delta Dealer network, a group of Ag Leader's most highly trained dealers in the country.
Become a fan of Ag Leader on Facebook today, and get the latest precision ag videos on the YouTube channel. For more information about Ag Leader products and services, or to visit the blog site, go to www.agleader.com.