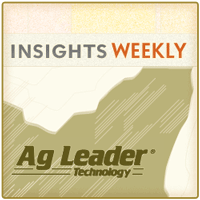 As you are faced with trying to do more with less, efficiency is a frequently heard buzzword. But, learning about what products are on the market to help you increase field speed, reduce fuel costs and allow you to start earlier, run later and continue longer with less fatigue – now that's a challenge in itself. And who has time, because you're doing MORE with LESS!
Ag Leader makes it easy for you by offering two products that fit the bill for increased efficiency. Hear more from Ag Leader Project Manager Matt Leinen about the options available to you. And, learn more about how to know which system is right for you.
Ag Leader offers two competitive options:
First, Ag Leader's OnTrac2 system allows you to add assisted steering to tractors, combines, application rigs and more – without hooking into hydraulics. The system reduces operator fatigue while improving pass-to-pass accuracy so you can spend more time monitoring what's going on in the field.
Or, ParaDyme is the most advanced automated steering system in the field. The patented dual-antenna roof module allows operators to steer with sub-inch accuracy, reducing input costs and fatigue while also increasing accuracy.
Matt also tells us what benefits come with assisted or automatic steering.
Read more about ParaDyme from grower Randy Szczypiorski, New Carlisle, Ind.
But what makes Ag Leader your trusted source for precision ag equipment? Why Ag Leader? Matt tells us more.
So don't let the efficiency push make your mood all a-buzz. Instead, talk with an Ag Leader dealer today about assisted or automatic steering and free up your hands, and your time.
Become a fan of Ag Leader on Facebook today, and get the latest precision ag videos on the YouTube channel. For more information about Ag Leader products and services, or to visit the blog site, go to www.agleader.com.