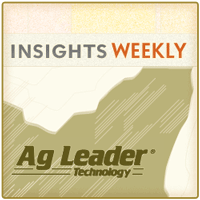 Ag Leader Technology recently released Version 11 of the SMS Desktop Software, which offers many new features and benefits to help improve the operation and interface of the software. Whether it is data from planting, fertilizing, spraying, harvest or guidance, SMS houses and organizes the data for easy access.
Jessica Ahrens, Ag Leader Software Support Specialist, says SMS Version 11 is "colorblind", meaning it can be utilized with any kind of precision ag displays and equipment.
Some of the new Version 11 features include:
• A new, modern windows docking and hiding functionality
• The ability to dynamically download aerial and road maps as a special background layer
• A new "Quick Statistics" area
• A new selection tool – Select by Legend Range
• Changes to the export process
• Enhanced migration process
• Enhanced legends and additional support of Section and Row level data
• And, SMS Mobile Version 5.0 has been released
Ahrens gives us a look at some of the SMS software's newest features.
She also notes that the enhancements come from customer requests.
So how do growers go about getting the latest updates? Ahrens explains.
Click here for an instructional video about SMS Version 11.
For more information about products and services, visit the Ag Leader website.