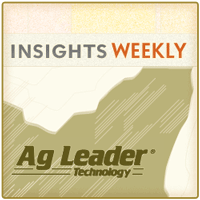 Blue Delta, an elite precision farming distribution network from Ag Leader, was created to help precision farming dealers become well-rounded precision farming experts. Blue Delta creates an opportunity for the best of these dealers to separate themselves with in-depth training and increased product and marketing support so they can become an even better resource for their customers.
The end user's most important resource is their precision farming dealer, and the Blue Delta dealers have been equipped with a number of tools to help them better educate and support their precision farming customers. And, the more educated growers are about precision farming, the more they embrace it.
Mike Houghtaling, sales manager for P&C Ag Solutions, a Blue Delta dealer in Saginaw, Mich., says, "Being a Blue Delta dealer means that we know how to make things work and our customers don't have to worry when they buy from us. All too often, we meet new customers that have bought products from other dealers or manufacturers and had a bad experience, including anything from not getting the support they expected, to getting a product that doesn't quite fit the application required, to an experience with a dealer that doesn't know how to install or support the product.
"Being a Blue Delta dealer gives us a bar to reach for, and we know we are expected to be the best. New customers see our Blue Delta status and immediately know that we will take care of them. I think it gives them peace of mind when dealing with someone new and spending thousands of dollars on a new tool that they don't have any experience with. Some of the new technology is a bit of a leap of faith for some growers. We hear it a lot with new customers: 'As long as YOU know what you are doing, I shouldn't have to'."
Mike tells us being a Blue Delta dealer enables him to better serve his customers. "It makes us aim a bit higher. Whatever we have to do to keep our customers moving, we do."
This video can help you learn more about Blue Delta Dealers, or contact your Ag Leader dealer for more information.