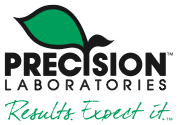 How would you like a chance to win one of the coolest apps on your very own iPod? All you have to do is enter the Precision Laboratories Mix Tank App iPod touch Giveaway Contest (entry form).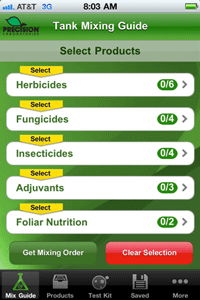 The contest kicks off today and will end on midnight May 9 with the winner being announced May 10th on AgWired and Precision.AgWired.com. The Precision Laboratories Mix Tank App will be pre-loaded on the iPod so all you have to do to get started using it is to click on the app! ZimmComm New Media is thrilled to be working with Precision Laboratories on this promotion.
If you don't know what the Mix Tank App is then you can learn more about it from James Reiss, Vice President of the agricultural chemistries business and Daniel Ori, Marketing Specialist in a recent ZimmCast with them.

Improving crop protection strategies will most likely lead to more tank mixing. Improper mixing sequence of crop protection products can cause incompatibility problems, lost spraying time from plugged sprayer nozzles, and the risk of cross contamination problems later. Simple mixing errors will cost you time and money.
The free Mix Tank app from Precision Laboratories is the first of its kind to assist agricultural retailers, crop specialists, university researchers and growers to determine the correct mixing sequence of crop protection tank mixes. It helps you get the most out of every tank mix and eliminate costly mixing errors.

Official Rules (doc file)