The earthquake and tsunami disaster in Japan has repercussions in a variety of industries. Agriculture is no exception. Our latest ZimmPoll asked the question, "How will Japan disaster affect US exports?" 61% said it will increase exports while 23% said decrease and 17% said no impact. So how has this disaster affected agriculture in Japan? You can learn more in this week's ZimmCast, the weekly podcast of our AgWired website.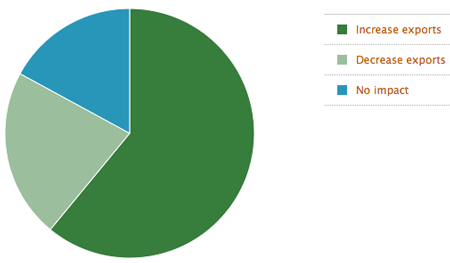 It's mid term for the current administration in Washington, DC. So we thought it would be interesting to get your take on how you think our U.S. Secretary of Agriculture is doing. Here's your chance to grade him. The new poll is now live and asks the question, "What mid-term grade would you give Ag Sec. Tom Vilsack?" Let us know what you think and thank you for participating.
ZimmPoll is sponsored by Rhea+Kaiser, a full-service advertising/public relations agency.