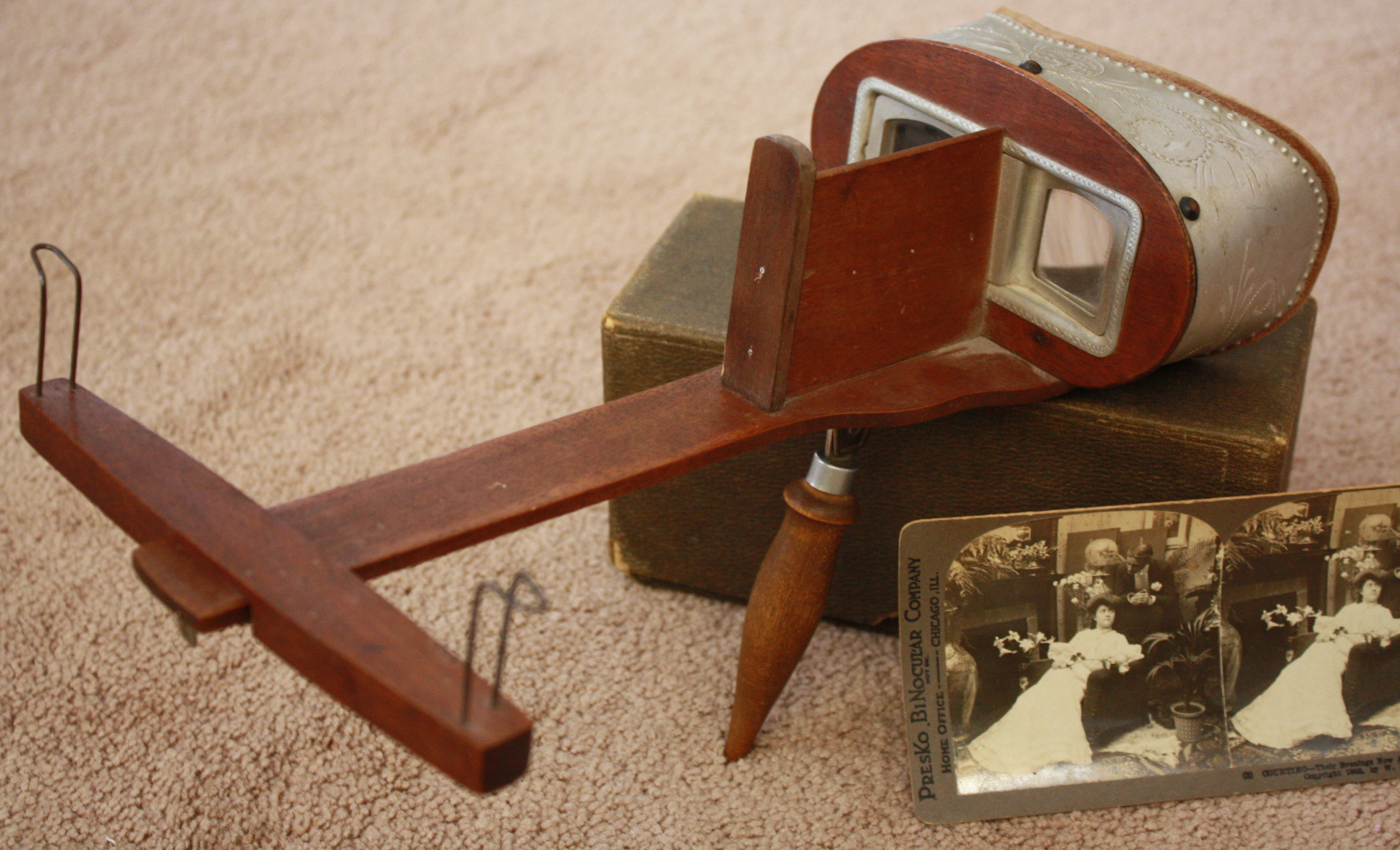 This column has caused quite a stir. Not only do I get the pleasure of writing about the farming history of my Grandfather and some of the "ways of yesteryear" from my Grandmother, but today, I have my Aunt to thank for "loaning" me a story idea. This truly has turned into fine family fun!
When you were younger, did you have one of those red GAF viewmasters? It was a version of a 3-D stereoscopic toy for viewing seven images on photo disks. I had one as a kid…in fact, it's in the closet for my son when he gets older.
What I didn't know was that 3-D was around long before the viewmaster. This is a stereoscope, which features two photos which are ever so slightly different, positioned side-by-side, one for the left eye and one for the right. When you look through the glass, these two flat images combine into one image that gives the illusion of depth, or 3-D. Stereoscopes were first made in 1840.
Between the 1840s and the 1920s, they were used for entertainment and education purposes, and virtual travel. They taught children about geography, natural history and many other subjects.
Today, we have transitioned to television and movies which are available in 3-D. This just goes to show that the technology was around long before we imagined. We've just adapted and grown those technologies into ideas on a much larger scale. Or maybe I should say, on a much larger screen.
Until our next history lesson …