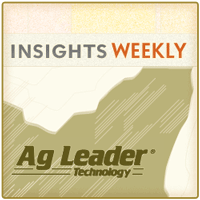 As you prepare for the 2011 planting season, you might be looking for ways to make your application and planting equipment more efficient. One way to do that is to utilize autosteer capabilities, giving you hands-free options to focus on other aspects of your business while in the cab.
One example is the ParaDyme system from Ag Leader — a full-featured steering system with integrated wireless and cellular communication capabilities providing operators automatic steering control with sub-inch accuracy, improving product placement and fuel efficiency while significantly reducing operator fatigue.
Randy Szczypiorski farms about 2,900 acres near New Carlisle, Ind., raising seed corn, soybeans and commercial corn. He eased his way into precision agriculture with a lightbar on his sprayer six years ago, but when his neighbors put up a base station, and after speaking with his local dealer, Randy made the switch and now has three ParaDyme systems in use on his operation for anhydrous, spraying and fertilizer.
"Farming is more than 8 to 5, Monday through Friday," Randy says. "I got tired of staring at a lightbar all the time. After 35 years of farming, I can now enjoy watching the planter while it's operating. And it's so easy to use.
"You can't have hooked ends – you need to get squared up with the planter before you start planting seed corn. Maybe I'm just picky about straight rows, but ParaDyme is a very responsive system and simple to operate and allows me to start out straight."
Operators also have access to in-field technical support with the remote diagnostics capability of ParaDyme.
"These days, so much can be done over the Internet with no farm visit required. I was in the cab of my sprayer and didn't know what was happening. I called my Ag Leader dealer 80 miles away, and he was able to move me over to a WAAS signal," Randy says. "After a 3-minute conversation, he had diagnosed the problem, switched me over to WAAS and I was able to farm the rest of the afternoon."
Randy says ParaDyme gives him the ability to farm more because he's not so stressed at the end of the day.
ParaDyme supports WAAS, OmniSTAR HP/XP and RTK differential signals and over 350 vehicle platforms. Contact your local Ag Leader dealer or visit AgLeader.com for more information.