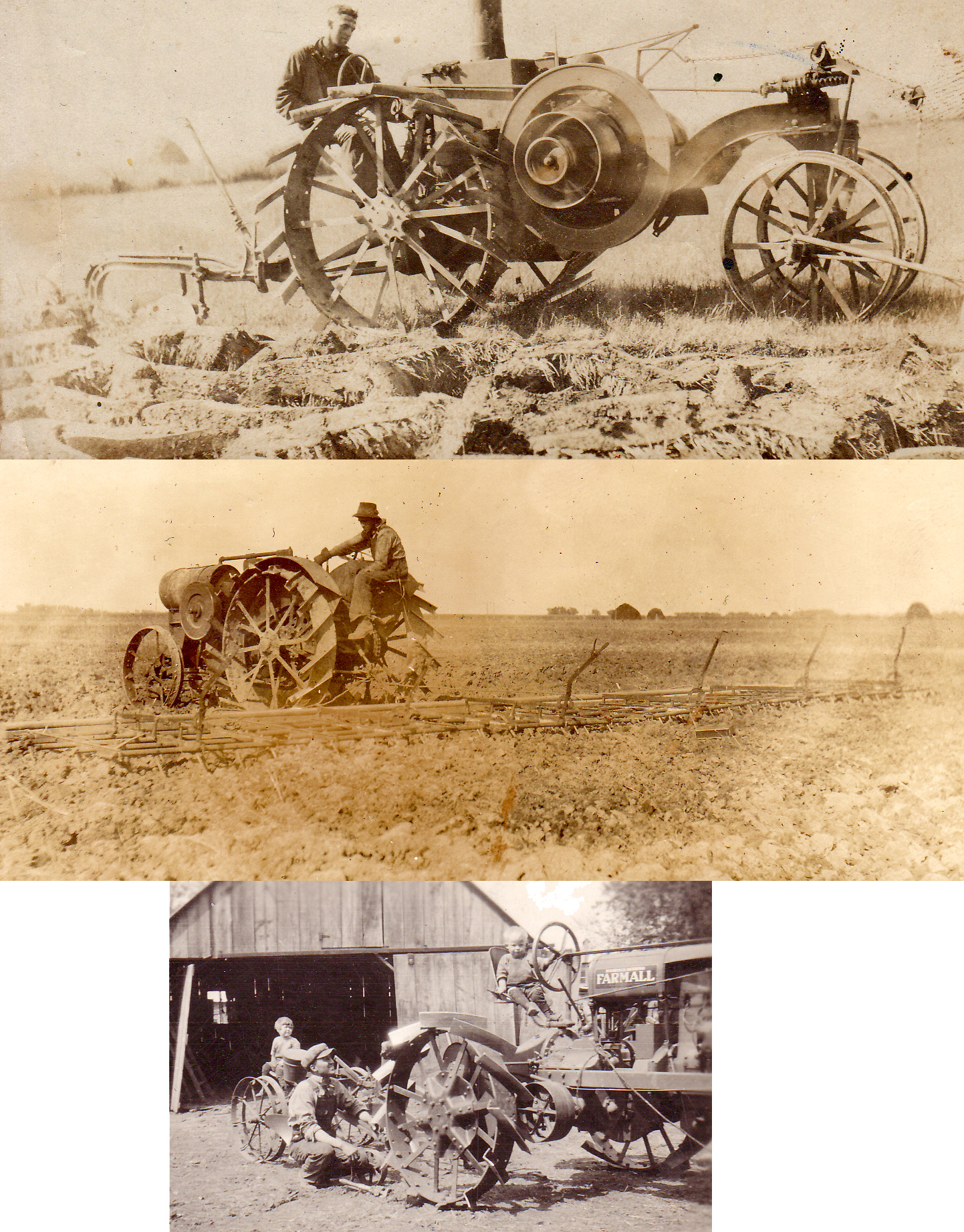 Our family farming operation bleeds green. To any John Deere lover, you know what I mean. The tractors today are bigger, have more horsepower, more options and enable growers to accomplish so much more in a short amount of time. It wasn't always so.
The top photo is a Mogul 8-16 breaking sod on our family's farm in the early 1900s. This was McCormick's (International Harvester) first attempt at a smaller tractor and was manufactured in 1915. It had one forward and reverse speed: 1.5 miles per hour.
The middle photo is a Titan 10-20, also an International Harvester, and was also built in about 1915. It had a maximum speed of 3 miles per hour. My grandmother's family used this tractor to harrow 70 acres per day. (Brand new, the price was $950.)
Both the Mogul and the Titan ran on kerosene.
The bottom photo is a Farmall … my great grandfather's first tractor he purchased in 1929.
Today's equipment is built to cover more ground, more efficiently, in an effort to provide food for a growing domestic and world population. Just remember – bigger doesn't mean 'corporate'. It just means there's a farmer out there working long hours, farming more acres, so that you can go to the grocery store and buy affordable, healthy food for your family. Farmers today just have more mouths to feed.
Until our next history lesson …