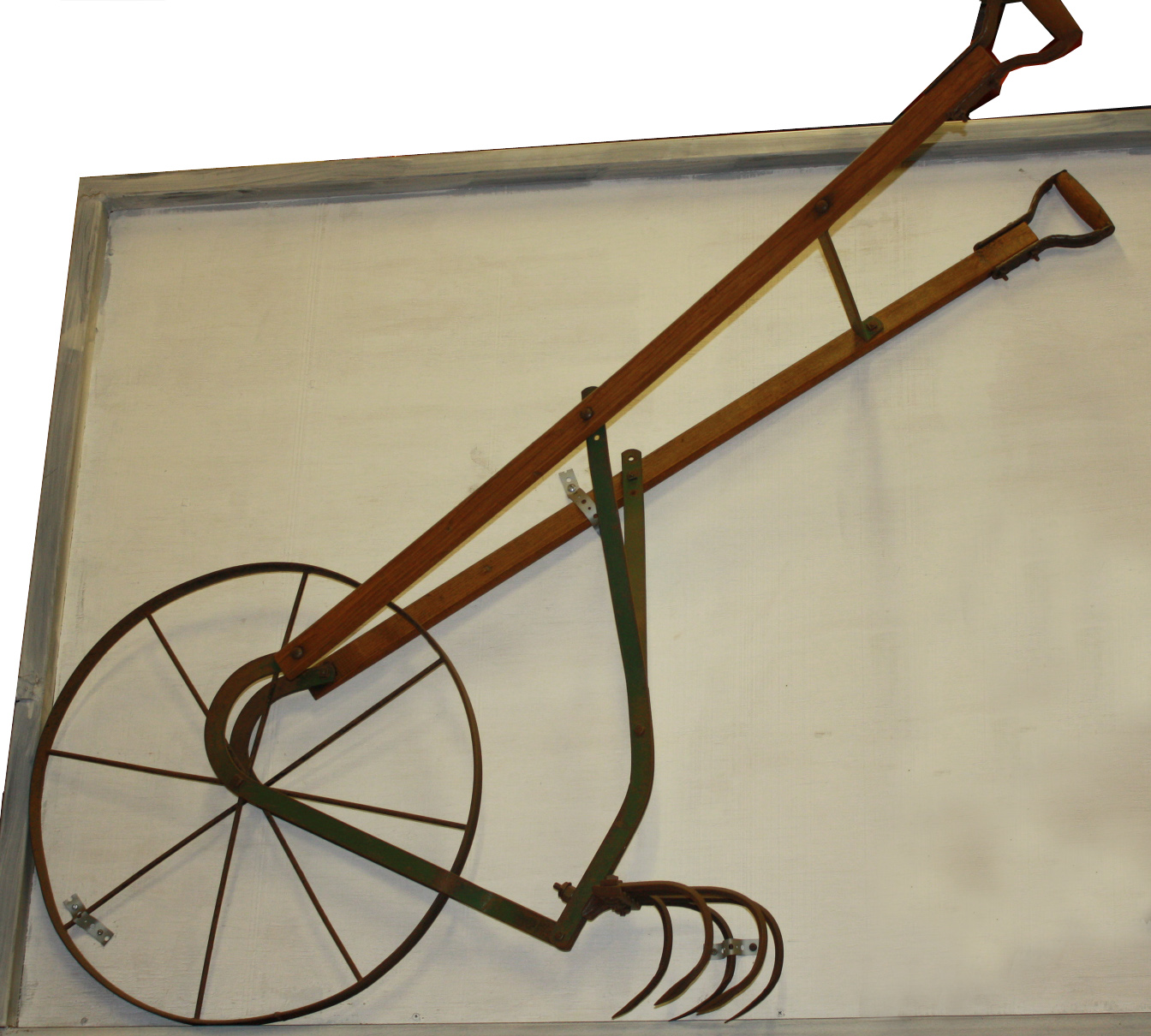 One of my goals living on the farm is to have a garden. I started one in Kansas City, but then we moved away. But this summer, I'm going to make a concerted effort to keep a family tradition going. We have these Syrian cucumbers that look like pinwheels when you cut them and never get bitter, no matter how large they grow. To date, Grandma is the only one who can grow them, but I'm going to try my hand at it.
In order to get the garden started, I'm going to have to do some tilling. I'm sure I can borrow the gas-operated tiller in the shed. Back before motor-operated equipment, this is the tiller they'd use to loosen the dirt for garden planting. Looks like a lot of work if you ask me.
Then, if I get really creative, I'll grow some cucumbers and dill and see if Grandma can help me jar some homemade pickles. Vlasic, move over.
I've just got to figure out a way to keep the critters out. Like the deer who like to watch TV through our bedroom window. I can just see them munching on my Syrian cucumbers now.
Until our next history lesson …