The final ZimmComm publication survey winner has been drawn and the lucky one is Rita Ruud, a nutritionist with North Dakota State University and Animal.AgWired.com reader. She will be receiving a check in the mail for $250 for taking just about two minutes of her time to fill out our survey and help us do a better job of serving the folks who read this on-line publication.
January was the third and final month for the ZimmComm publication survey since we have now received enough responses to make it statistically significant. We would sincerely thank everyone who took the time to help us out.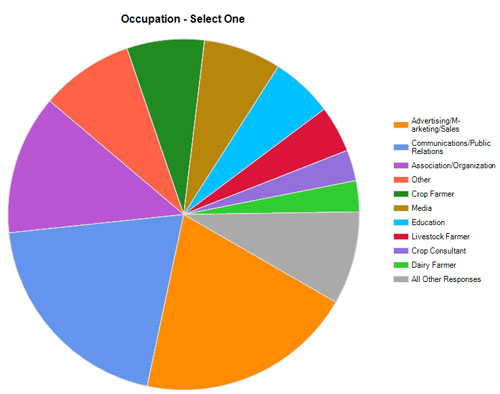 Here's a few interesting things we learned from the survey about Precision.AgWired.com readers:
The largest percentage of our readers (22%) are actual crop farmers of mainly corn, soybeans, wheat and cotton. The next largest category was Equipment & Services at 18%, followed by education at 15%. Another 11% each fell in the categories of Crop Consultant or Advertising/Marketing/Sales.
We had responses from 15 states and Canada. Most responses came from Iowa, Michigan, Nebraska, Missouri, North Dakota, California and Oregon.
Thanks again to everyone who filled out the survey!