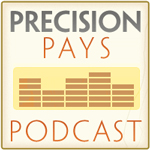 In this edition of the Precision.AgWired.com Podcast, sponsored by Ag Leader Technology, we talk to this podcast's sponsor, Ag Leader and review what the company did in 2010 and what's to come in 2011.
Ag Leader's marketing manager Dave King says 2010 was a busy year for his company with the introduction of lots of new products, including the Integra displays, the ParaDyme and OnTrac2 steering systems, the OptRx crop sensor system, and the SMS software line.
While new gadgets and software are good, King says Ag Leader has not forgotten that customer service is key. That's why they have the Blue Delta dealer program.
And coming in 2011, King says we'll see improvements to the Integra display systems and expansions of the dealer and customer training programs, as well as some new features for Ag Leader's SeedCommand and DirectCommand product lines and the expansion of the OptRx line for wheat growers.
He says if you'd like to find out more, just check out the company's website, www.AgLeader.com, or go see a dealer in person or at one of the many farm trade shows Ag Leader will be attending in the coming year. A complete list of shows and dates is available on the Ag Leader website.
You can hear more about what Ag Leader did in the past year and what the company will be offering in 2011 in this edition of the Precision.AgWired.com Podcast in the player below below. [wpaudio url="http://zimmcomm.biz/precision/precision-podcast-16.mp3″ text="Precision.AgWired.com Podcast"]
You can subscribe to the Precision.AgWired.com Podcast here.