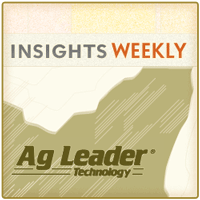 In precision agriculture, farming your data is darn near the most important management operation on your farm. And like a finely tuned combine, a computer and the right software program backed by a company that continually strives to improve its data harvesting is invaluable.
Ag Leader Technology, one such company, expends a lot of effort in continually improving its SMS software, for desktop and mobile platforms. I spoke with Corey Weddle yesterday, director of software solutions at Ag Leader, who filled me in on their latest upgrade.
"Within the next week we'll be releasing version 10.5 of our SMS Basic and Advanced software, and Mobile version 4.5. Along with numerous enhancements to existing features and file formats that we support, two user friendly upgrades feature a print wizard and an auto software update function," he says.
All printer options are easily found in the menu box, along with easy ways to custom build your maps complete with titles, logos, photos and more, according to Weddle. "We have streamlined the process to empower users to create more customized maps."
The new TrueUpdate function will automatically check for the latest SMS software version and download/install it for you, much like how your PC can auto update your operating software. "This offers a more interactive interface between us and the customer, as we can remind users if they are behind on their annual maintenance program, which provides free support and updates for the year," he says.
On the SMS Mobile side, version 4.5 is now available. As you remember this summer they announced support for installs on PC devices (netbooks, tables, latops). So users will now have a choice on the device that they run the software on, and will enjoy new features to help in their daily activities.
First, mobile users can now print (PC only) or generate an image file ready to print or email on both PC and the PDA. "This is a big benefit for users who only run SMS Mobile without the desktop software," Weddle adds.
Second, the software allows downloading images like aerial photos directly into the mobile device when connected to the Internet. "Before, we had to do this on the desktop software then sync it or manually import it into the mobile," he says. "For example, this offer the functionality of downloading an aerial photo while in the field, where you can even hand draw boundaries of the field in case you don't have boundaries set yet."
Check out this earlier story on SMS Mobile http://precision.agwired.com/2010/07/sms-software-now-for-mobile-pc-devices/ and a video demonstration of SMS at a recent farm show http://precision.agwired.com/2010/09/a-demo-of-ag-leaders-sms-technology/.
Visit these links for more information.
SMS Mobile http://www.agleader.com/products/sms-mobile/
SMS Advanced http://www.agleader.com/products/sms-advanced/