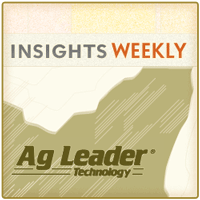 As the dog days of summer heat up and are still delivering too much rain in many areas of the central Corn Belt, it's a good time to pull out the combine manual and start gearing up for Midwest corn and soybean harvest.
We spoke this week with Nick Ohrtman, technical support supervisor at Ag Leader Technology, who provided a good pre-harvest checklist that works fairly universally no matter what Ag Leader display you operate. And these same philosophies will work with other monitors; just get the specific details from your operator's manual.
1. If you haven't already, create a backup of your spring and summer information.
2. Make sure your display firmware, manual and all connected modules are up-to-date. Find them on the Ag Leader website under Customer Support.
3. If you have purchased a new combine or new heads, create new configurations for any setup that is different from last fall. Remove all old configurations.
Inspect the Combine and Components
1. Check to make sure all cables are properly attached and in good condition.
2. Remove flow sensor and inspect for damage.
3. Check the elevator deflector and impact plate for wear. Verify you have the proper clearance at the top of the clean grain elevator. Clearance should be between 3/8- and 5/8-inch.
Sensor Calibrations—Before going to the field
For step-by-step instructions on how to do these calibrations, consult the Grain Harvest section of the display manual.
1. Calibrate stop height. This will set the height when the display stops recording harvested area as the header is raised at the end of the pass. Stop height calibration is required for each grain type.
2. Run a distance calibration. This will calibrate the ground speed sensor connected to the display. Note: If you are using GPS speed as the primary speed sensor, you will still need to calibrate the backup sensor. Measure off 200-400 feet, drive that distance and record any difference in length.
3. Calibrate temperature. This will set the temperature offset to help provide a correct moisture reading.
4. Run a vibration calibration. The vibration calibration is used to compensate for the amount of force that is being measured by the flow sensor with no grain flow.
Sensor Calibrations—In the field
1. Calibrate moisture. This will set the moisture offset to help provide accurate moisture and yield readings. Moisture calibration is required for each grain type. Take 4-8 samples from a wagon/truck load, then plug in the average reading.
2. Calibrate grain weight. This is critical, and you need to run four to six smaller loads (in the 3,000 to 6,000 lb. range) at varying field speeds, so enlist your nearest weigh wagon owner. If done correctly, this will provide accurate yield readings across all flow ranges. Calibration is required each year and for each grain type. If your average harvest speed is 4.5 mph, then make sure you run loads at 3, 3.5, 4, 4.5, 5 and a maximum speed. And with Ag Leader displays, you can do this at any time during harvest, because once calibrated it will back calibrate any harvest data already completed.
Have a safe harvest season.
Visit these links for more information.
Product Manuals – http://www.agleader.com/customer-support/product-manuals/
June Insights Newsletter – http://www.agleader.com/media-center/insights-newsletter/