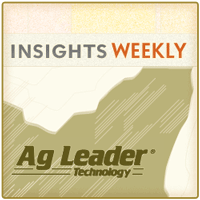 After a season spent trying to protect yield, we all know the view from the combine seat is judgment day for hybrids, varieties and assorted management decisions. Watching that yield monitor as you open up fields gets more focused viewership than the alma mater versus the big rival on a football Saturday.
Like flat screen TVs, precision ag monitors keep getting better with more features. Thanks to software improvements, you can even watch yields as they shift among hybrid locations in the field. Ag Leader recently upgraded their SMS desktop software so it can import planting data from various planter monitor brands to export as reference files to the INTEGRA display.
"The SMS software's ability to translate data from almost any brand of planter monitor and export it into our INTEGRA display is a great tool, as it allows the varieties to show up as different colors during harvest on the display, as well as to be used for variety tracking," says Corey Weddle, director of software solutions for Ag Leader.
Before, if two monitors were used to plant and only one of those monitors is used for harvest, you couldn't combine the planting data from both monitors into one. "SMS Basic and SMS Advanced Version 10.0 software can handle that task," he says. "And it's a simple, straight forward process to export the data."
Read more about it here: http://precision.agwired.com/2010/07/watch-hybrid-and-variety-harvest-results-in-real-time/
Visit these links for more information.
SMS Software http://www.agleader.com/products/software/
INTEGRA http://www.agleader.com/products/integra/
Yield Monitoring http://www.agleader.com/products/yield-monitor/