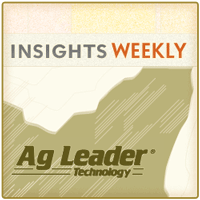 Computers and software are an essential element in a grower's toolbox to achieve greater efficiency. Without advanced software, the coming explosion of variable-rate prescriptions and precise field management zones will not be possible.
Even if you are not a power user of software yourself, it's nice to know that those suppliers creating maps and prescriptions for your fields have the expertise. To that end, Ag Leader Technology offers it's three-day SMS Certified Training course for its SMS Advanced Software program – held at its Ames, Iowa headquarters. The next course is July 13-15.
"This class is mostly for 'power users' of our SMS Advanced program, primarily service providers like crop consultants and retailers who have already been through the one-day Basic and Advanced training and have worked with the software for at least six months to a year," says Issac Bauer, Software Support and Training Supervisor for Ag Leader. "We created these small group classes because users wanted greater in-depth knowledge of our analysis tools—from yield by hybrid and yield by soil type comparisons to writing the needed equations for prescription application."
Not only do participants receive a 500+ page, in-depth manual (only available with this class), but they also receive 22 CCA credits toward their Certified Crop Advisor accreditation. "At the end of the course, the 10 to 12 participants are tested on their knowledge. If they pass, they earn a plaque as a Certified SMS Software user, which they can promote to their customers."
Class size is kept small to ensure all individuals get all their specific questions answered. "Participants really like this course because they get to drill down and really understand the power of the software. Not only do they learn how to speed up the processes they are already doing, but they learn more about the analysis tools—from how to run multi-year data analysis and how to compare data sets, to learning the ins and outs of the equation editor to create management zones, create layers and make prescriptions," Bauer says. "In addition, attendees get to interact with others from different areas and backgrounds to discuss ways they handle different situations."
For more information on this and other SMS Software training classes, call 515-232-5363 extension 1.
For more information:
SMS Advanced Software: http://www.agleader.com/products/sms-advanced/
Upcoming SMS Software Training Classes http://www.agleader.com/customer-support/training-sessions/software-training/