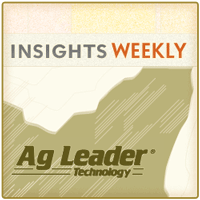 Almost every farmer I've interviewed about their precision agriculture investment over the years talks about technology complexity and the HUGE value they place on their retailer's expertise.
To that end, I like to hear about companies and their retailers continually offering product and software training to customers. Starting next week and running all summer, dealers for Ag Leader Technology will be hosting day-long product training sessions across the Midwest.
The focus is on products involved in fall operations, everything from harvest to fall tillage. "Our summer hardware training sessions will talk about Ag Leader displays, DirectCommand setup and operations, automated steering with ParaDyme and OnTrac2, yield monitoring systems and other topics," says Andy Boyle, Training Coordinator, Ag Leader Technology. "We'll have opportunities for customers to ask questions and bring up issues from this past year to help optimize performance and gain tips for smoother operation."
Currently, the company has 17 sessions scheduled, winding through Nebraska, North Dakota, South Dakota, Minnesota, Iowa, Wisconsin, Illinois and more (see link to sessions below). "Check with your local Ag Leader dealer and ask if they plan to hold a training session," Boyle says.
"Dealers will tailor specific topics to local needs, and primarily discuss what to do before heading to the field at harvest—such as what components to check and how to calibrate and when recalibration is needed," he adds.
Registration is $25, which includes a meal. To register call Kimberley Warnick at 515-232-5363, extension 6205.
For more information, visit
Customer training http://www.agleader.com/customer-support/training-sessions/
Product training schedule http://www.agleader.com/customer-support/training-sessions/hardware-training/