Two more recipients of the 2010 PrecisionAg Awards of Excellence have been announced.
For Precision Crop Adviser/Entrepreneur, the award goes to Clint Jayroe and the OptiGro Team, part of the Jimmy Sanders, Inc. retail operation based in Cleveland, MS. The Education/Extension award recipient for 2010 is Dr. Terry Griffin, professor of economics at University of Arkansas Division of Agriculture.

OptiGro provides agricultural advice, information, and precision agriculture resources to farmer-customers designed to provide maximum return on investment. OptiGro includes trained Certified Crop Advisors utilizing the latest software applications paired with Web transmission and integration for agricultural data processing, storage, and analysis. OptiGro improves the productivity and profitability of each customer through a higher level of management and expertise.
Jimmy Sanders, Inc. has been an agricultural leader and innovator in the Mid-South since 1953, serving production agriculture with farm inputs and on-farm expertise in all aspects of the unique needs of the Mississippi River Delta region. They service a diverse crop mix of rice, cotton, corn, soybeans, wheat, grain sorghum and even specialty crops such as sweet potatoes and peanuts.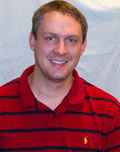 Griffin has conducted economic analyses such as tracking technology adoption and evaluating farm-level profitability of yield monitors, variable rate applications, and GPS-enabled navigation technologies; but he has also worked with scientists not traditionally associated with precision agriculture such as gerontologists to study how GPS guidance impacts the quality-of-life of older farmers or those who suffer from disabilities.
He is active internationally collaborating as the economist and spatial econometrician with agricultural scientists from Germany, South Africa, Argentina, United Kingdom, and Australia, in addition to his domestic work in Arizona, Arkansas, Indiana, Kentucky, Alabama, Illinois, Tennessee, Oklahoma, Missouri, Texas and Louisiana on analyzing site-specific data.