HarvestMaster just made field data collection a little easier.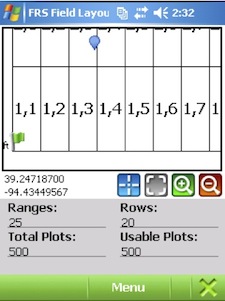 HarvestMaster is pleased to announce the release of Field Layout as part of the Field Research Software (FRS) suite. FRS provides a comprehensive solution for mobile field data collection. FRS Field Layout is a new addition to the FRS suite, and is used to map field boundaries with GPS technology. When using Field Layout, a field researcher can set the corners of a field, determine the number of plots within a field, and check that the field is square for planting, all without the help of any additional technicians.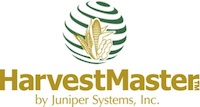 FRS Field Layout on a GPS enabled Windows Mobile® device is designed to assist researchers in establishing field boundaries. Field Layout replaces traditional methods that depend on laborious processes using tape measures, right angle prisms, range finders, and an extra person. Field Layout utilizes GPS signals to define and mark the four corners of the field and lets the user measure distance between any two points to verify location and accuracy. Once a field map has been generated, FRS Field Layout creates individual plots within the defined field boundary. When returning to plant the field, FRS displays field boundaries quickly and allows efficient navigation to those positions.
To evaluate FRS Field Layout, download a demonstration version at http://harvestmaster.com/HarvestMaster/support/Downloads.