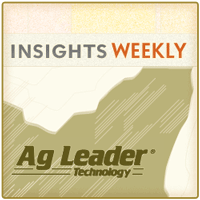 As planting continues throughout the country, some of our thoughts here begin to focus on the emerging plants and keeping stress off of them. One good technology tool to help with this task is Ag Leader's rugged SMS Mobile Field PC.
"In addition to crop scouting essentials for documenting weeds and insect pressure, our new just-released software update for SMS Mobile, Version 4.0, offers additional crop scouting capabilities," says Corey Weddle, Director of Software Solutions for Ag Leader Technology. "We added additional support for crop sensors, including Holland Scientific and Greenseeker. And we added the option to go to a previous sample/site when taking soil samples or scouting."
This software improvement comes on the heels of a big Version 3.5 release last fall. "We added a unique navigation view that allows the operator to easily navigate to an exact location. We made it clear and easy to read, with a large "stop" graphic, so operators on ATVs or in pickup trucks can see their location quickly at a glance without having to stare at the screen when they should be driving," Weddle says. And that feature has been really well received by customers.
Not only can you easily find exact locations in fields, the software helps you read plant and soil data from sensors, and log that information for later transfer to SMS desktop software. "We have a growing list of supported sensors—from soil electrical conductivity reading to leaf chlorophyll levels," he says. It also has capabilities to log custom sensor data, such as yield monitors for bulk crops such as potatoes and sugar beets."
For more information, visit the SMS Mobile page.
http://www.agleader.com/products/sms-mobile/