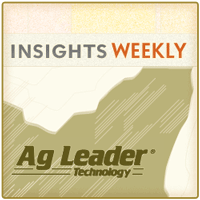 Turning collected precision farming data into useful information continues to get easier, more automated and more user friendly. To that end, Ag Leader Technology's latest upgrade to its SMS Advanced and Basic software packages continues to achieve those improvement goals.
"Now entering our tenth year of continual improvements to our SMS software, customers will find everything from major interface enhancements to faster processing speeds in version 10.0," says Corey Weddle, Director of Software Solutions.
For SMS Advanced users who are into writing variable-rate prescriptions using equations, numerous improvements were made to help customers learn how to build them. "We basically gutted parts of our Analysis functionality to make it easier to use and understand–despite the complexities of analysis in general. For example the Equation Based Analysis function (see screen example below), often used to build prescription equations, now has automated logic that will insert the proper formatting for parts of the equation. Users no longer have to build it from scratch," he says.
Retailers and consultants will find it easier and faster to batch process data, as well as generate prescriptions for multiple products from a single equation function (i.e. DAP, Potash, Lime prescriptions from one saved equation analysis). "These changes will save a lot of time and manpower because we have streamlined the process to complete more complex equations—at greatly increased processing speeds, up to 50 times greater in some cases," Weddle adds.
For SMS Basic (also in Advanced, too), customers will find improved scouting capabilities. "Instead of separate reports by pest or disease or weed issue, our new dedicated scouting report combines maps, images and a summary by field in one report—either in detailed or summary format. You can enter scouting data by hand, or collect data using SMS Mobile and sync to your SMS Advanced or Basic software to quickly and easily produce reports," he says.
Search capabilities have also been enhanced, especially helpful if you cannot remember how you named an entry or where you saved it in the software. Weddle explains, "With the vast amount of data that growers are collecting, some with 10 to 15 years of information, we've added the ability to search by text to make it easier to find specific data. Just start typing a word like 'Roundup' in an available search box and you'll get a list of all the items that match what you typed. Obviously a huge help when you have so much information to manage."
Other interesting enhancements/additions to v10 include:
New tool added to help easily build partial buffer zones in fields.
Export guidance lines from SMS to AutoFarm A5 monitor.
Improved speed and accuracy of guidance lines created from a field boundary or a manually drawn area.
New guidance attributes that allow you to easily display detailed information about your imported/created guidance lines.
These improvements, and numerous others, will be available soon. For more information visit these links.
SMS Software
http://www.agleader.com/products/software/
SMS Advanced
http://www.agleader.com/products/sms-advanced/
SMS Basic
http://www.agleader.com/products/sms-basic/
SMS Mobile
http://www.agleader.com/products/sms-mobile/
Ag Leader Technology
http://www.agleader.com/