The latest in precision agriculture might not be at the ground level, turning the soil.  It might come just a few feet above the top of the crops in the form of the Autocopter.
In this edition of the Precision.AgWired.com Podcast, sponsored by Ag Leader Technology, we talk to Autocopter president Donald Effren, who describes how this little helicopter with a five-foot blade-span operating at about 25 feet above the ground brings farmers and ranchers a level of sophistication that has its roots in the high-tech Unmanned Aerial Vehicles, better known as UAVs, that the military has been flying in the wars in Iraq and Afghanistan.  Effren says his aircraft is actually more stable than some of its military cousins.  And with controls that are easier to operate than most hobby shop model helicopters and a price tag of $30,000, in line with most farm implements, this little dynamo could be the next big thing in precision agriculture.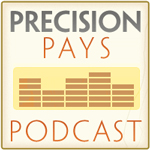 Listen to the podcast in the player below to find out more about the Autocopter. You can subscribe to the Precision.AgWired.com Podcast here.