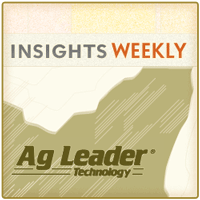 As you gear up for planting season, it's wise to power up, check out and test your monitors, displays and other valuable electronic components before seed enters the planter and you head to the field.
I talked to Nick Ohrtman this week, technical support supervisor for Ag Leader Technology. He said a good place to start is to check the manufacturer's website (or with your local dealer) to see if any of your equipment needs a firmware upgrade.
"Be sure to clear out data from last-season (after you've copied and transferred it to your computer), and create a new season—including any new fields you have added, as well as load any new machinery, new hybrids and varieties, new herbicides or other new inputs you plan to use," Ohrtman says. "Doing it now saves time when you're in the field."
The owner's manual is a good resource as you run through your display. "Always a good idea to test your auto-steer by capturing a signal and run up and down the yard a few times. And the same dry run with your planter and a little seed helps calibrate the seed monitor," he says.
When you do your walk-around to check planter shut-off clutches and hydraulics, don't forget to also check all the cables to ensure nothing is pinched or was chewed by rodents.
Many companies also provide spring guides or checklists to help with product prep. "We provide our owners with a list, published in our newsletter, that details pre-season display setup, using the new INTRGRA display, as well as pre-season prep for SeedCommand and DirectCommand," Ohrtman says. "We've also been conducting training sessions across the country during much of February and March for our customers."