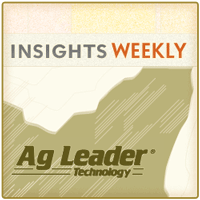 Friday, I wrote about how Ag Leader listened to customers of their SMS Advanced software and built a Certified Training program to give participants deeper knowledge that helps their own business.
This weekend I spoke with Justin McCuiston, who helps customers of the farmer-owned cooperative Farm Service Inc., in northeast Arkansas with variable-rate fertilizer programs, yield mapping and other precision farming practices.
"We have five locations that cover about 8 counties in this rice and soybean area, where about half of our growers now use variable-rate prescriptions. In the past we used another software program, but switched to SMS Advanced which has turned out to be hands-down the best software I've ever dealt with in the 16 years I've been doing this," McCuiston says.
"What truly makes it valuable is Ag Leader's Certified Training program with the small class sizes and personalized training, which allows us to optimize the software capabilities to meet the services we offer to growers. We run 14 variable-rate fertilizer rigs that cover thousands of acres, and we couldn't do that without the capabilities and batch processing features of SMS Advanced," he says.
McCuiston says that once growers start with variable-rate fertilizer, they stick with it. "We re-pull soil samples every three years, which helps makes true believers out of them because they see soil improvements, fertilizer savings and improved profits."
Check these links to learn more about SMS Advanced and Certified Training.